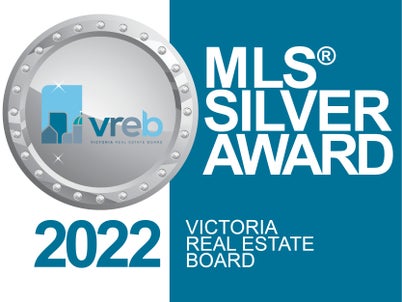 Maria has been fortunate to live in Victoria her entire life and has a deep-rooted understanding of the diverse communities and lifestyle offered by Victoria and surrounding areas.

Maria started her career in the Real
Estate industry in 2006, and has spent the last 16 years consistently and successfully growing her business, thanks
to her dedicated approach and commitment to her clients. She is a consistent high-achiever and prides herself on honesty and hard work, and is recognized by the Victoria Real Estate Board as a multiple MLS
®

award-winning REALTOR®.
As a full-time real estate advisor, Maria's top priority is the happiness of her clients, and strives for the best outcome in each transaction. She prides herself on being ethical, motivated, and reliable. Maria's clients have valued her high level of integrity, low pressure approach, great communication, and experienced negotiating skills.

Maria enjoys many aspects of real estate, particularly helping sellers save. She is keen to assist and advise her clients in purchasing and selling to make the most out of their investments. Maria chose to work with One Percent Realty because she believes, and knows, that she can provide quality, high-level FULL service, while saving her clients money. Why not contact Maria today and save.